For many businesses, building energy benchmarking is stuck in the stone age. That's why Res-Intel built Benchmark.AI© software, one of the most advanced benchmarking tools in the industry. Benchmark.AI© utilizes artificial intelligence to generate precise energy efficiency recommendations through a user-friendly dashboard at a fraction of the cost of stone-age benchmarking tools.
Don't let building energy benchmarking get stuck in the past. Evolve with Res-Intel today.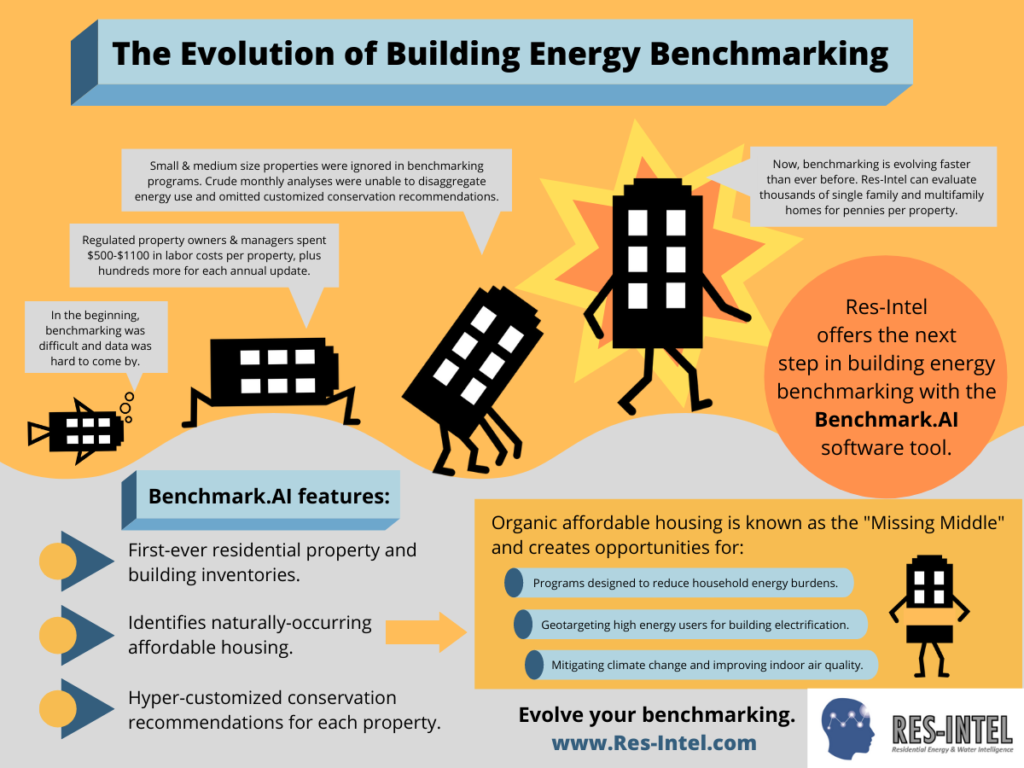 ---
Res-Intel is a national leader in mass-scale benchmarking of residential buildings. Its benchmarking engine provides micro-targeted recommendations for property owners and managers to cost-effectively reduce energy and water usage. The Res-Intel software platform has been partially funded under California Energy Commission Public Interest Energy Research grant #57356A/11-12 and #58076A/14-09G.
For more information, please contact 
909.542.8401