Res-Intel, Inc., a national leader in energy justice, announced today that it is helping the New York State Energy Research and Development Authority (NYSERDA) create a multifamily residential property inventory to support NYSERDA's Statewide Multifamily Baseline Study, its RetrofitNY initiative, and other state programs and initiatives. The Statewide Multifamily Baseline Study will provide extensive information about multifamily housing throughout New York state, including low- and moderate-income (LMI) multifamily housing.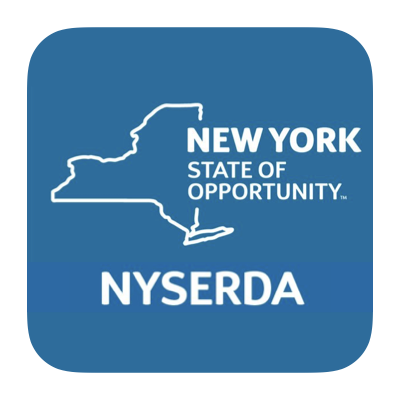 Working with prime contractor Cadmus, a global strategic and technical consultancy, Res-Intel will be using its Benchmark.AI™ Multifamily Characterization Toolset to build an accurate inventory of multifamily residential (MFR) properties. This information is crucial for designing energy efficiency programs and assessing the size of the renovation market for contractors and energy service companies statewide.
Using its advanced Benchmark.AI toolset, Res-Intel will augment and verify information provided by previous, incomplete building inventories on MFR buildings. Res-Intel's MFR characterization solution will do the following:
Use parcel outlines and other data sources to identify multifamily properties (collections of associated multifamily buildings)
Use LiDAR information, building footprints, geocoding, and other data sources to identify distinct buildings and predict missing building data using machine learning techniques
Add the U.S. Department of Energy Unique Building Identifier (UBID) for each building
Validate existing data with new sources of information such as commercial building databases and machine learning validation models
"At Res-Intel, we're really excited about the potential for NYSERDA to bring energy efficiency for more LMI households," said Hal Nelson, CEO of Res-Intel and a national expert in decision support tools to help optimize energy sector outcomes. "Our Benchmark.AI toolset overcomes the cost and time challenges of creating thorough building inventories, so organizations like NYSERDA can concentrate on program design and implementation, and move forward to energy equity for all."
---
A national leader in energy justice, Res-Intel is an innovator in applying domain expertise and advanced technology for mass-scale benchmarking of residential buildings. Our solutions combine advanced analytics using artificial intelligence, remote sensing, geospatial modeling, and multivariate statistics to greatly lower the cost and time for planning and executing energy efficiency (EE) programs. We help our customers to improve demand side management programs, reduce the burden of energy bills for underserved households, and protect the environment. Learn more at Res-Intel.com.
For more information, please contact 
909.542.8401